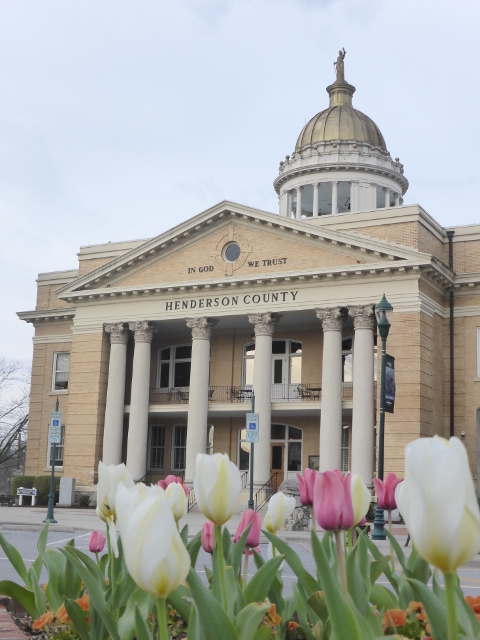 Hendersonville, NC, also known as Hendo and "The City of Four Seasons", sits in between Asheville, NC and Spartanburg, SC which are both connected by Interstate 26. The town was founded in 1847 and was originally part of Cherokee Indian territory. In recent years Hendersonville, along with Asheville, has grown as a tourist destination and a great place to call home.
A Place to Live
Over 115,000 people call Henderson County home. In addition to the City of Hendersonville, people moving into the area may also find the towns of Flat Rock, Fletcher, Laurel Park, or Mills River equally attractive.
Flat Rock is home to NC's State Theatre company that produces several Broadway-caliber shows every year. Looking for a little outdoor activity? Head over to the Carl Sandburg Home, listed as a U.S. National Historic Site, to tour the grounds and pet the goats. Greenville Highway, the primary thoroughfare, also hosts the downtown area with several cafes and eateries. Serious golfers may want to settle in the private community of Kenmure with its picturesque 18-hole golf course.
The town of Fletcher offers convenient access to I-26 and Asheville to the north. The town was established in 1989 and is a home to several parks, notably the Fletcher Community Park, which includes several fields, a disc golf course, gardens, and walking trail.
Laurel Park lies at the southern edge of the Blue Ridge Mountains on the western side of Hendersonville. Jump Off Rock at the end of Laurel Park Highway provides impressive views of the surrounding mountains and surrounding towns to the north and west. The town encompasses only 2.87 square miles with an estimated population of under 2,500 people. The terrain is more mountainous than most other areas in Henderson County.
Mills River lies within Pisgah National Forest but has some of the areas most productive farmland and grow operations. Van Wingerden International, an international grower of 150 varieties of plants and flowers, along with Super-Sod turf growers have operations here. The community hub is the Mills River Park complex which offers a playground, dog park, tennis and basketball courts, in addition to the towns library.
A Place to Work
Unlike many other Western North Carolina towns, Hendersonville, has a healthy base of industry and a low unemployment rate (3.3% as of 2019) to match. Education and healthcare followed by manufacturing are the top industries in the county. The area's top employers include:
Borgwarner Thermal System, Inc.
Continental Automotive Systems, Inc.
Current, Powered by GE
Ingles Markets, Inc.
Kimberly-Clark
Kyocera International
Meritor, Inc.
Pardee Memorial Hospital
Park Ridge Health
UPM-Raflatac, Inc.
Wilsonart International
Healthcare offers good employment opportunities, particularly since the area has seen a rise in retirees.
A Place to Play
Hendersonville is "The City of Four Seasons" which is an attraction on its own in summer months! Average highs range from 48 degrees in the winter to 84 degrees July, while average lows peak in December at 27 degrees.
The area is an outdoor lover's dream from hiking to numerous water sports in the summer and tubing and nearby skiing in the winter. Henderson County is within an easy drive of the Blue Ridge Parkway and Chimney Rock recreational areas and three national forests: Cherokee, National, and Pisgah.
Baseball fans can sneak in 9-innings in nearby Asheville, NC and Greenville, SC with their respective Tourist and Drive minor league teams. The area is also home to many championship level golf courses.
Western North Carolina (WNC) and Hendersonville make a great combination to work, live, and play!